This post brought to you by No nonsense. All opinions are 100% mine.
No nonsense tights and leggings are filling my stocking this year. Never mind the fact that I am filling my own stocking (one of the down sides to being on the naughty list), I am still excited. As a boot lover, tights and leggings are a girl's best friend. Dress them up or dress them down, versitile enough to move you from the work day into happy hour or the weekend!
Fashion AND comfort are high on my list. Anything that looks presentable, even fashionable, and allows me to feel as though I still have my pajamas on is a TOTAL WIN! Often I've found a good deal on a pair of leggings only to discover once on, that the material is super thin showing everything and then some to the world. The No nonsense leggings are a soft, thick material providing ample coverage so you're not branded the "peep show" girl at work.
Affordabilty and versatitlity makes No nonsense tights and leggings an awesome addition to any wardrobe, spicing it up with color, comfort and variety! You can find them nationwide at most mass merchandisers, drugstores and even some grocery stores.
I am working on aquiring the pieces to this super comfy, weekend snazzy outfit using the No nonsense leggings: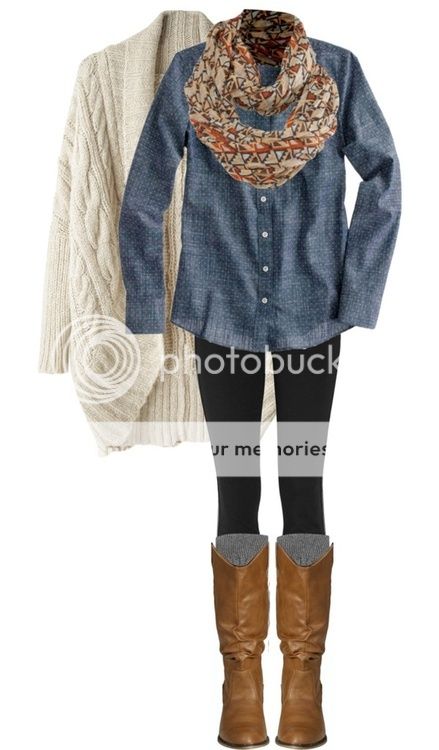 And this super cute leapord print dress with polka dotted sweater to wear with the tights...
I really dig the boots and tights or leggings look...thankfully it is still in style because it is SOOO comfortable!
No nonsense has partnered with Jill Martin and Emmy award winning TV peronality and the co author of the NYT best selling style guide "I Have Nothing To Wear" as well as being the New York correspondant for Access Hollywood. Jill is going to be all over, in video, on twitter and on facebook, showing women how to incorporate style, comfort and the latest trends. By following No nonsense on Facebook and on twitter @benononsense you will be able to keep up with the latest and even find out how to enter to win a shopping spree with Jill. Here is a brief teaser to what we can expect: