....Ducks of a feather

TWIRL

together....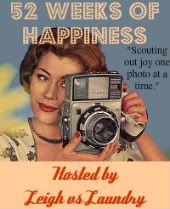 "Dancing is like dreaming with your feet." ~Constanze
"Remember, Ginger Rogers did everything Fred Astaire did,
but backwards and in high heels". ~Faith Whittlesey
Lil Duck and I have, for some time now, been attending a Mom & Me dance class on Saturday mornings. For months my little ballerina flitted around the house pointing and twirling and plie'ing between episodes of
Angelina Ballerina
all while insisting that was to be her some day.
"To watch us dance is to hear our hearts speak". ~Hopi Indian Saying
SOME DAY arrived and I found a class we could attend together. She bounces from bed each morning hours before class, dresses in her 'ballerina dress' and practices.
Her smile never falters from the moment we load the car until class has ended.
"There are shortcuts to happiness and dancing is one of them." ~Vicki Baum
I'm quite sure I look forward to it just as much as she does.
Her enthusiasm is the music to my heart;
her high wattage smile and the twinkle of her eyes the dance of my heart.
"In a dancer, there is a reverence for such forgotten things
as the miracle of the small beautiful bones and their delicate strength." ~Martha Graham
I don't even mind that she usually ditches me for a spot at the front of the room, right next to the teacher and naturally dead center to the wall of mirrors. *chuckle* She IS her mother's child.
On with the dance! let joy be unconfined;
No sleep till morn, when Youth and Pleasure meet
To chase the glowing hours with flying feet.
~George Gordon, Lord Byron, Childe Harold's Pilgrimage
**extra special thanks to Irishman for taking the great pics of Lil Duck and me. She sure loves having an audience watching at the windows!